ARMY are loving his confidence!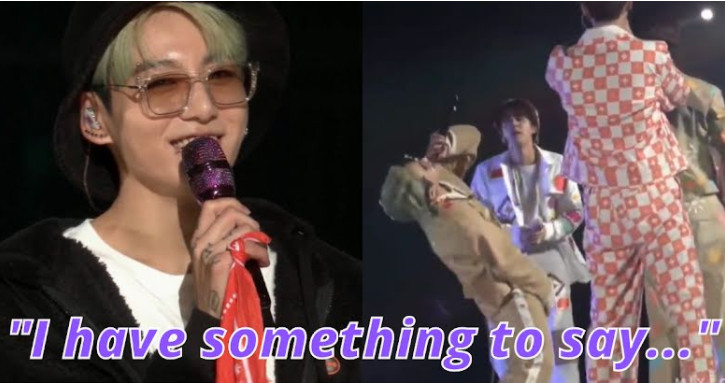 BTS's golden maknae Jungkook had a little message for haters, and ARMY are obsessed with his clapback!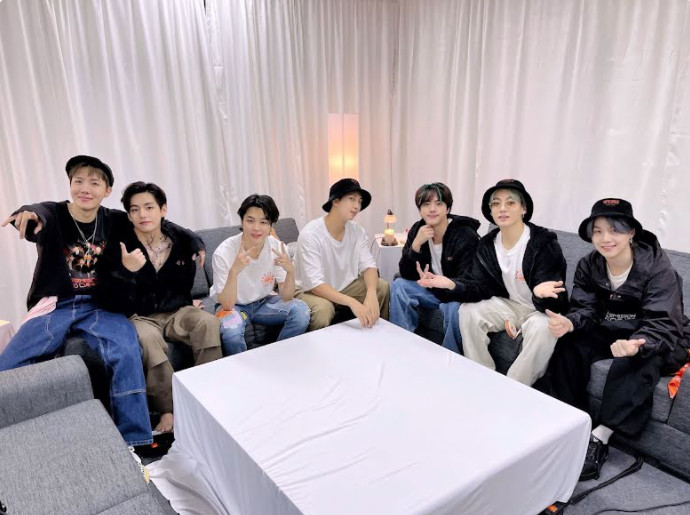 BTS held their online concert Permission to Dance On Stage on October 24, 2021, and the group performed some of their biggest hits throughout the years as well as a ton of fan favorites and BTS concert staples.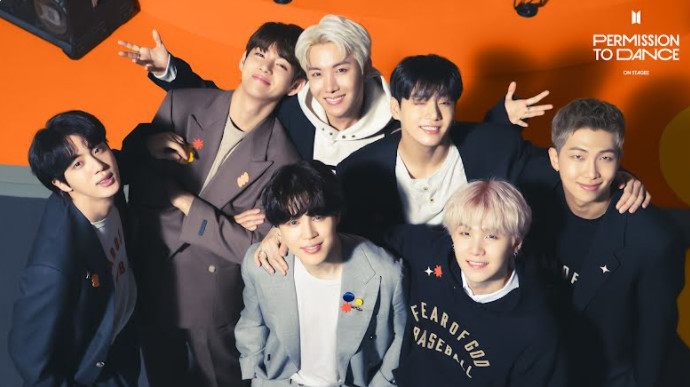 After performing "Stay," the group transitioned into "So What," the energetic EDM track that always gets ARMY hyped up. Jungkook introduced the song by taking a second to talk about haters:
Jungkook: I have something I want to say to the people who don't like me.
Other members: What, what is it?
Jungkook: SO WHAAAAT!
Fans were super excited about Jungkook speaking with confidence and addressing those people who judge him. Recently, he's gained lots of attention for embracing who he is and expressing himself through music, fashion, and art.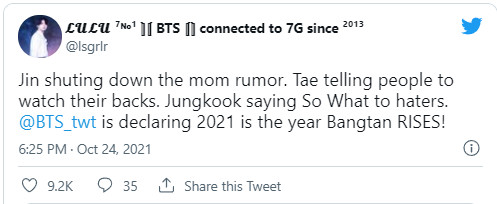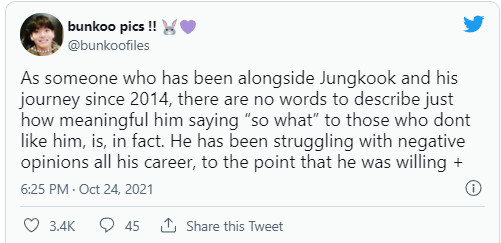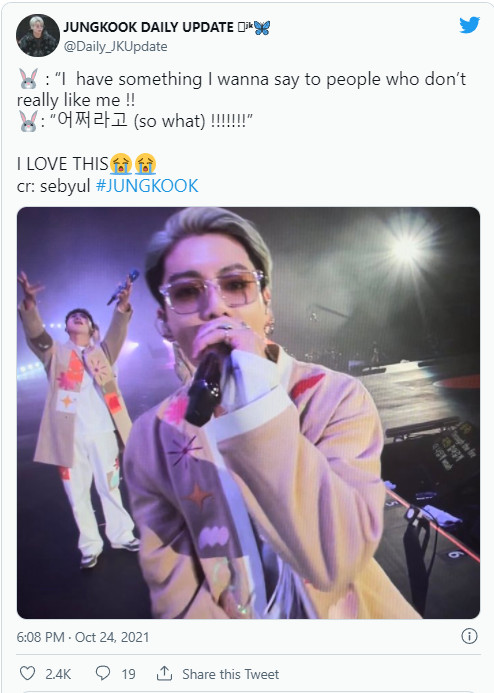 It was the most Jungkook way to call out the haters: super clever, keeping it short and simple, and having the time of his life with his other members and ARMY.